Pallas is traditional
As the old wisdom has it, "Pallas takes your heart but you can always come back" Pallas is the most authentic and traditional skiing fjell and the enjoyer's paradise. It is well known especially among Telemark -skiers. The scenery is something that you can only understand when on the spot. A holiday in Pallas features relaxed get-togehers and laid-back outdoor sports in fresh fjell-air.
»Please find the hotel and ski resort brochure here
Tracks & Slopes
9 slopes
Total length 12 km
Greatest height difference 340 m
Longest run 2,400 m
2 lifts
The resort is open daily 20.2. - 29.4.2016 from 10-17.
1 Ski pass, 3 Resorts!
With a valid Pallas ski pass you can also enjoy the slopes at Olos and Luosto without any extra charge. Includes all pass types.
Cross-country skiing
The cross-country track network in Muonio was established and is maintained in cooperation by local tourism enterprises and the local authorities. They take care of the tracks using appropriate equipment.
The extent of the mechanically maintained track network is some 200 km. Some of the tracks enter the National Park area. Popular destinations for skiers include Nammalkuru, Vuontispirtti, Raattama, Jeris, Olos and Torassieppi. The highlight of the spring is covering the leg between Hetta and Pallas. Near the hotel you will also find tracks of 3km, 5 km and 10 km maintained by the hotel staff. The tracks connect the municipalities in Fell Lapland, giving a cross-country skier access to a thousand kilometres of tracks.

Web camera
The Pallas Web camera shows you the current conditions at Pallas.
The picture is updated every minute, refresh your browser to load the picture again.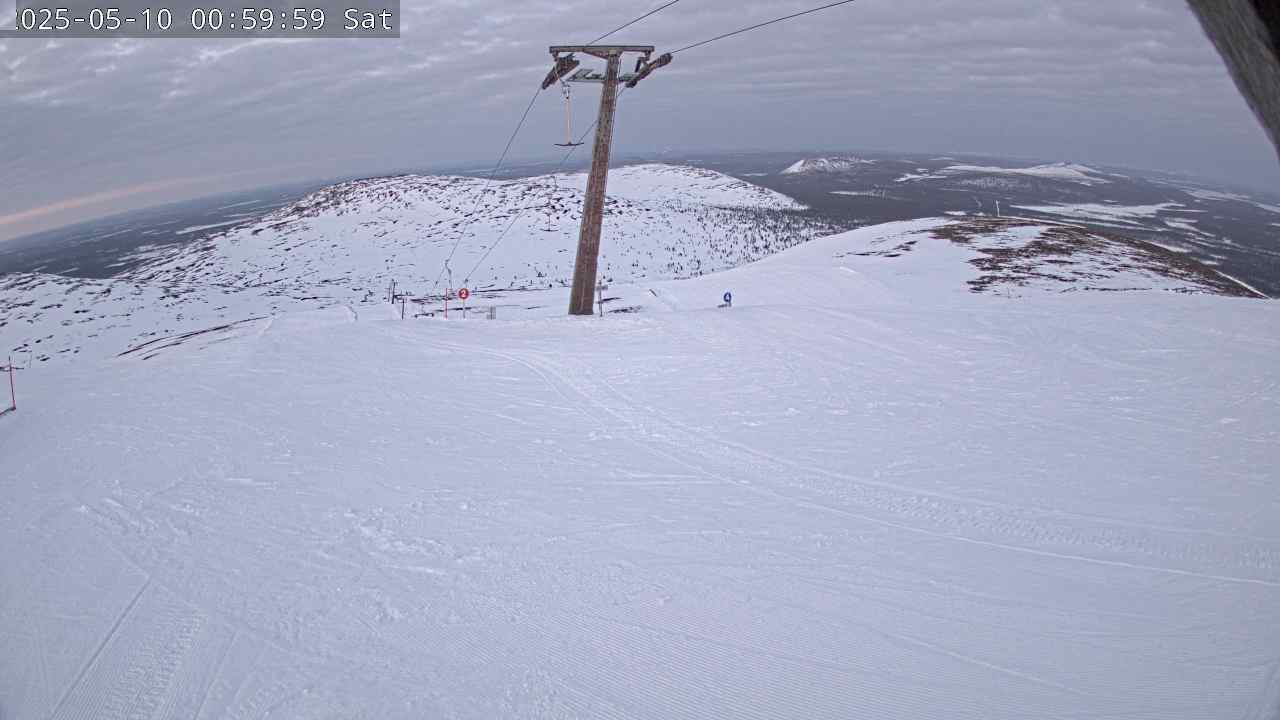 Ski resort Pallas
tel. +258 (0)16-323 3545
pallas@laplandhotels.com