Ski resort Olos
Olos has 10 maintained slopes. The longest run is 1,400 m with a height difference of 210 m. The cross-country track network in Olos totals 250 km. The tracks meander through variable terrain in the splendid landscapes of Olostunturi fell, Lake Särkijärvi, Lake Jerisjärvi and Muonio. Olostunturi fell also offers a magnificent setting for downhill skiing.
»Please find the hotel and ski resort brochure here
Tracks & Slopes
10 maintained slopes
4 lifts
Longest run 1,400 m
Height difference 210 m
Kid's slope, button lift
Street (boxes + rails)
Cross-country track network 250 km
Ski waxing room
1 Ski pass, 3 Resorts!
With a valid Olos ski pass you can also enjoy the slopes at Pallas and Luosto without any extra charge. Includes all pass types.
First snowfall cross-country skiing tracks
There are 4 km of tracks with artificial snow. These are opened as soon as the temperature drops below freezing in October. The length of the early-snow track network is 60 km. These tracks are in use as soon as it starts snowing in October-November. The "warm" tracks stay within the shelter of the woods; this gives them their name. In the shelter of the forest the temperature rarely drops below -18 degrees C, so you can go out and train any time. The length of lighted tracks is 30 km. For biathlonists, we can offer the largest shooting range in the world with 40 places and a track maintained with snow cannons.
Golden tracks in Olos
We have created ideal training conditions for top-level skiers including accommodation, ventilated ski waxing facilities and a high-quality network of tracks maintained with artificial snow. The best results are within your reach on the Golden tracks of Olos. The season starts as early as in October.
The full network of maintained tracks in Olos totals more than 200 km. This network connects Olos, Pallas, Jeris and other well-known resorts into one extensive world of skiing. A novelty at Olos is an 8-kilometre scenic track that stays in the forest.
Ski waxing room
When the first snow falls, 700 m2 of space in a ski waxing facility is set aside for skiers. The facility can be divided into six separate ventilated areas. These facilities are subject to a fee, and should be booked in advance. The hotel also has a public ski waxing facility of about 50 m2 that is open 6 a.m. – 12 p.m. The ski hire outlet also provides a ski waxing service.
Olos' first snow skiing track prices 2014
20 € / day
100 € / 7 days
150 € / 14 days
200 € / season

Please note that all other cross-country skiing tracks except the first snowfall track can be used for free!

Ski lift opening hours
The season starts on November 11th, 2014 at 12 o'clock.
Ski lifts are open as follows:
13.2. - 26.4.2015:
Mondays, Wednesdays, Fridays 10am - 7pm
Tuesday, Thursday, Saturday, Sunday 10am - 5pm

Web camera
The Olos Web camera shows you the current conditions at Olos.
The picture is updated every minute, refresh your browser to load the picture again.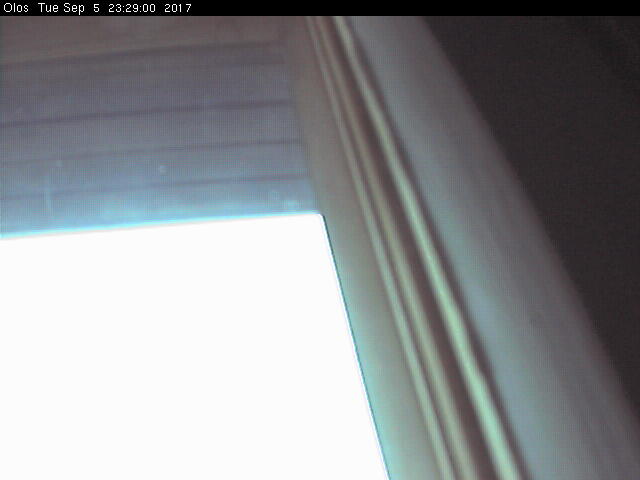 Ski resort Olos
tel. +358 (0)16 536 199
ski@olos.fi